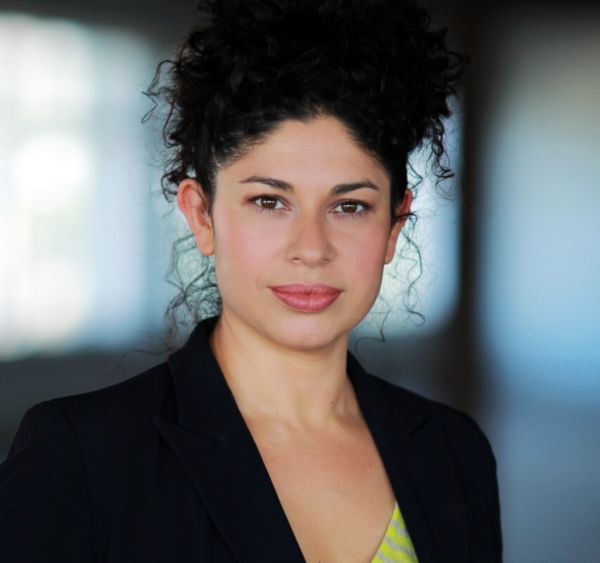 Penrith Performing & Visual Arts is pleased to announce Suzanne Pereira as our new Director, Theatre.
CEO of PP&VA, Hania Radvan welcomed Suzanne saying:
'I am delighted that Suzanne has agreed to take on this critical role in our Company and I look forward to her steering our Q Theatre programs into a new era of creativity and community connection. Theatre has a long and impactful legacy in Penrith and at PP&VA. Suzanne's considerable skills, passion and her tremendous energy are a most welcome and perfect fit.'
Suzanne is a Sri-Lankan Australian actor, director and arts leader, whose creative output spans the classic to the contemporary, across Independent and Mainstage Theatre. She is passionate about supporting and creating work that speaks to the diversity of our communities, with particular focus on culture and gender. She believes in the power of storytelling; to navigate culture and impact society's ability to understand who we are and who we want to be.
'I'm delighted to take on the role of Director, Theatre for PP&VA and the community it serves', said Suzanne. 'I look forward to connecting with local artists, residents, and students to program and create work that is relevant to Western Sydney and speaks to its place in the world. I'm also thrilled to be working with the amazing multi artform team at PP&VA and am truly excited for the collaborative possibilities that lie ahead.'
Suzanne brings a unique combination of creative and management experience to PP&VA. As an actor she was most recently seen on Australian stages in Bell Shakespeare's 2019 national tour of Much Ado About Nothing, and comes to the role of Director, Theatre having served as General Manager of Contemporary Asian Australian Performance (CAAP).
As a theatre director Suzanne has worked with Bell Shakespeare, Darlinghurst Theatre Company and numerous independent companies, whilst simultaneously serving as Chief Creative Officer for the UN Lead impact investment firm Global Impact Initiative – committed to solving the world's biggest challenges by investing with purpose.
Along with her roles as Associate Artist and Cultural Liaison on Belvoir & Co-Curious' award-winning Australian-Sri Lankan theatrical epic, Counting & Cracking, and as the first Chair of WITS (Women in Theatre & Screen), an organisation that passionately advocates, encourages and provides support for Gender Parity on Australian stages and screens, Suzanne has  continued to pursue diversity and cultural equity in the arts and the world around her. Her other Board roles include Theatre Network NSW (Deputy Chair) and Darlinghurst Theatre Company.
Suzanne has also spent many years supporting the current and next generation of Sydney theatre artists, having taught in both the full-time and part-time programs at Actors Centre Australia, as well as mentoring and coaching established and emerging artists and arts workers. Suzanne commences in the role in mid June.