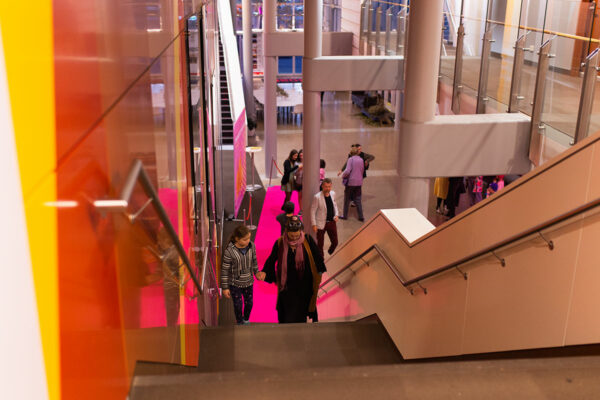 Have your say
NSW Government money for arts infrastructure in Penrith!
Penrith LGA is one of 15 Local Government Areas in Western Sydney, where the NSW Government is delivering WestInvest, a new $5 billion program to fund and deliver transformational projects – including arts and cultural facilities. These projects will improve community well-being and aid economic recovery.
WestInvest will allocate funding for future projects across six areas:
parks, urban spaces and green space;
enhancing community infrastructure such as local sporting grounds;
modernising local schools;
creating and enhancing arts and cultural facilities;
revitalising high-streets;
local traffic programs.
Community can have their say until the end of March 2022. It's a quick and easy survey, so let the NSW Government hear from you about the arts and cultural facilities you'd like to see in Penrith.
Is it a new art gallery right in the heart of town? Big, beautiful projections and creative lighting? A moonlight cinema? New performance spaces? Upgrades to what we already have? Now's your chance to share your thoughts.
Together we can build a thriving creative Penrith for generations to come.
Photo: Teniola Komolafe