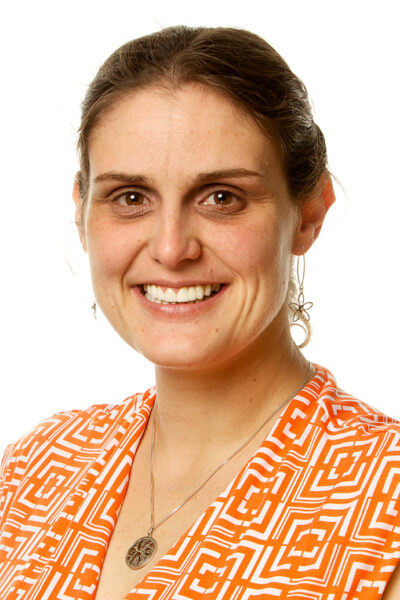 Following a year marred by pandemic closures and cancellations, outer Western Sydney's premier multi-arts organisation steps into the light with new Board leadership.
Penrith Performing & Visual Arts – the creative heart of Penrith comprising The Joan, Penrith Regional Gallery, Penrith Conservatorium and Q Theatre – will move forward in 2021 with a new Board Chairperson, Alison McLaren, who replaces retiring Chairman, The Hon Peter Anderson AM.
The company is thrilled to announce Ms McLaren's appointment and is excited for what the future holds under her leadership.
Ms McLaren is an experienced PP&VA Board member, having joined as a Director in 2015. A lifelong Blue Mountains local, she was awarded the (then) University of Western Sydney Woman of the West Award in 2013, and was the same year a finalist in the NSW Women in Local Government Awards. Currently, Alison is an Executive Director with the NSW Department of Planning, Industry and Environment, following several years in senior government relations roles with Urban Growth NSW and extensive experience in social policy and strategic development across a range of NSW government departments. For four years Alison held the role of President and Board Chair of the Western Sydney Regional Organisation of Councils, advocating for the 1.6 million people of Western Sydney.
Penrith Performing & Visual Arts has a promising year ahead, although the company is taking a cautious approach, programming events at The Joan on a quarter-by-quarter basis to swiftly address potential health directives, and in response to community surveys completed late in 2020.  While both sites are operating at reduced capacity, visitor numbers at Penrith Regional Gallery have been consistent; and drama, music and visual arts education programs remain popular.
Ms McLaren thanked the staff for all their achievements over the challenges of 2020, and hopes for an arts-led recovery in 2021.
"I acknowledge the work and achievements of Peter Anderson over his many years as the Chair of PP&VA and thank him for his commitment to the arts in Western Sydney. Covid 19 has brought a unique set of challenges to our sector and I look forward to working with all stakeholders to ensure a strong recovery. PP&VA is an essential part of the creative fabric of Western Sydney and we are well placed to drive an arts led recovery from this pandemic."